Edina, Minnesota – The structural integrity of a home or business starts with a sturdy roof. Viking Contractors, LLC is proud to offer top-of-the-range roofing services for residents and businesses in the Edina area. The company provides free inspections to assess any hail or storm damage. In addition, Edina roofers are proud to have earned an A+ rating from the Better Business Bureau, demonstrating their commitment to excellence in customer satisfaction and quality. In addition to roof maintenance, Viking Contractors, LLC specializes in roof replacement. The company also offers financing options for those in need.
"Your home's siding and roof are the first line of defense against harsh Minnesota weather. At Viking Contractors, LLC, we understand the importance of a sturdy and reliable roof. That's why we provide top-notch roofing services to Edina and the surrounding communities." Said the company representative.
Many homeowners are usually surprised when they are told of the sorry state of their roofs. That's why Viking Contractors, LLC offers free inspections to accurately assess the extent of the damage and determine the best plan of action. These inspections can also assess any damage caused by hail or storms.
The first signs of roof damage often go unnoticed, but ignoring these issues can lead to bigger problems in the future. Viking Contractors, LLC is dedicated to providing quick and efficient roof maintenance services. The company's team of skilled professionals has experience with various roof types, including asphalt shingle, metal, and flat roofs. Viking Contractors, LLC can handle everything from Hail damage and sagging roofs to missing shingles and leaks.
When a roof is extensively damaged, Viking Contractors, LLC is there to offer top-notch roof replacement services. The company works with leading manufacturers to ensure high-quality materials are used for every roof replacement project. Home and business owners can choose from various roofing materials, including asphalt shingles. 
Siding offers a home's first line of defense against the elements and enhances a property's aesthetic appeal. Viking Contractors, LLC offers siding installation services using top-of-the-line materials to ensure durability and lasting beauty. The Edina roofing contractor's team of skilled professionals can handle everything, including complete siding replacement. When a homeowner notices mildew, rot, or other signs of damage, it's important for them to act quickly to protect the structural integrity of their property.
Viking Contractors, LLC is located at 7760 France Ave S #1100, Edina, MN 55435, US. Clients can also contact the roofing company at (612) 567-5522 or visit the company's website for more information.
Media Contact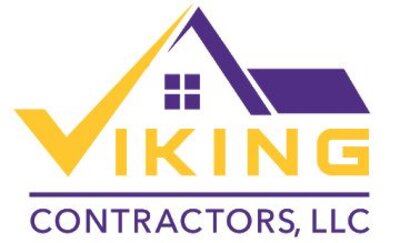 Company Name
Viking Contractors, LLC
Contact Name
Moises Sanchez
Phone
(612) 567-5522
Address
7760 France Ave S #1100
City
Edina
State
MN
Postal Code
55435
Country
United States
Website
https://www.vikingcontractorsllc.com/areas-we-served/edina-mn/