Stellrr Insulation & Spray Foam is at the forefront of converting existing homes into spray foam insulated properties. All works are performed following a blueprint and redesign plans for retrofitted homes. 
Stellrr Insulation & Spray Foam efforts to install spray foam insulation on existing homes have had a net positive impact on comfort levels and utility bills. They have developed a 13-step blueprint to ensure a smooth conversion. When clients request spray foam insulation, Stellrr Insulation & Spray Foam, experts will make a comparative analysis with other insulation options. These include aluminum foil radiant barrier and re-blowing existing insulation. Homeowners are also taken through a round of questions to establish if the foam is a worthy investment and how various spray foam systems reduce air leakages.
Optimum results are achieved by having the entire insulation installed adequately using high-quality materials. With their in-depth expertise and experience, Stellrr Insulation & Spray Foam has expanded its services to include upgrading the vented crawl space using encapsulated clean space and removing damaged insulation with new foam wall insulation. The insulation company operates from Monday to Sunday, 6 am to 10 pm. 
Stellrr Insulation & Spray Foam is trusted to provide superior home insulation and professional advice on various insulation matters, including garage door insulation and commercial insulation. To ensure clients enjoy all-rounded services, the company offers ample project financing in collaboration with MoreHouse Finance, a division of EnerBankUSA. The funding is made attractive by incentives like no prepayment penalties, quick credit answers, many payment options, and no closing, application, and appraisal costs.
The spray foam, as it is known today, was invented by chance in 1937 by combining synthesized polyurethane foam, and it debuted as a building insulation material in 1979. Stellrr Insulation & Spray Foam is happy to help property owners explore its many applications in the insulation arena. Tests show the spray foam can effectively block radiant, convective, and conductive heat transfer. The foam is also non-toxic once it is cured. Besides spray foam insulation, the other insulation solutions offered by the Austin insulation experts include denim insulation, rock wool insulation, fiberglass insulation, and cellulose insulation.
Although the company is not licensed to install or provide fiberglass insulation and soundproofing solutions, its services play a complementary role in helping HVAC and pest control companies. Case in point, Stellrr Insulation & Spray Foam usually lends its hand in helping homeowners inject cellulose insulation in inaccessible areas and performing HVAC air ductwork encapsulation using closed cell foam. Homeowners can request diagnostic consultation by filling up and submitting the estimate request form.
The spray foam insulation experts at Stellrr Insulation & Spray Foam can be contacted at 5125200044. Their skilled technicians operate from an office located at 401 Congress Ave, #1540, Austin, TX, 78701, US. The company's expanded service area covers Bastrop, West Lake Hills, Lockhart, Round Rock, Spicewood, Horseshoe Bay, Dripping Springs, San Marcos, Cedar Park, Pflugerville, Hyde Park, Georgetown, TX, and nearby areas.
Media Contact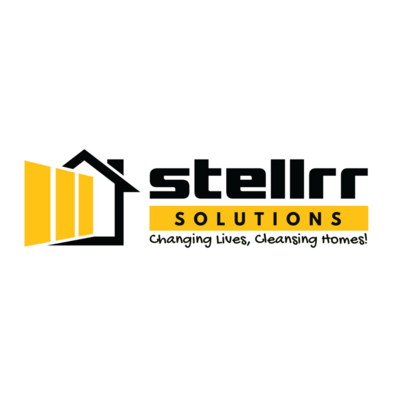 Company Name
Stellrr Insulation & Spray Foam
Contact Name
Shawn Mansur
Phone
512-520-0044
Address
401 Congress Ave, #1540
City
Austin
State
TX
Postal Code
78701
Country
United States
Website
https://www.stellrr.com/