San Luis Obispo, CA – Starkehaus Inspections offers professional home inspection services to clients to identify their properties' structural and functional needs. The company has a detailed checklist of the areas that can affect the value of clients' homes. They help buyers assess properties they wish to buy to determine any areas that need repair or renovation and approximate the cost of the repair work. Their services inspect areas like plumbing, structural components like walls and floors, exterior components like siding, decks, and porches, ventilation, insulation, heating, and air conditioning.
The home inspection company has the resources and manpower to inspect large and small properties without delays. They have an active mobile service of vehicles fitted with equipment needed for timely responses. The inspections are mainly observational and cater to homes of different styles, including condos, apartments, farmhouses, mansions, and more. They work within clients' schedules to ensure the least disruption and have a simple online and on-call booking service. Their services also assist home management companies and homeowners or sellers. The staff uses a client-centered approach that focuses on understanding and meeting clients' needs and providing a seamless experience that can lead to long-term partnerships. 
Starkehaus Inspections is licensed and insured to offer home inspection services in San Luis Obispo and its environs. They have a team of trained and experienced inspectors and have provided home inspection services for over 20 years. The team is led by owner Chris Starke, a member of the California Real Estate Inspectors Association. The company has passed the National Home Inspectors Exam to carry both General Liability and Errors & Omission Insurance Policies. The company is locally owned, making them familiar with the region's health and safety regulations. 
The company representative had this to say about their services, 
"Here at Starkehaus, we typically conduct a visual inspection of the complete property that is readily accessible. That leaves out anything that's not easily viewed (or even visible), like some types of pest infestation, as well as any areas that are hard to reach (think wells and chimney interiors) safely. Although sometimes we venture in here if we need to. From our inception over a decade ago, our focus has been the customer first. One of the things that I think sets us apart is our experience."
Starkehaus Inspections use their experience in home inspection San Luis Obispo to advise clients on the best possible outcome when they want to buy or sell a home. The company informs them of high-cost repairs or replacements and takes time to explain how that will affect the home's value. They also guide clients on the health and safety precautions they need to adhere to during their stay in San Luis Obispo. 
Contact Starkehaus Inspections by calling (805) 464-9667. Visit the company website to learn more about their professional home inspection services for different types of properties in San Luis Obispo.
Media Contact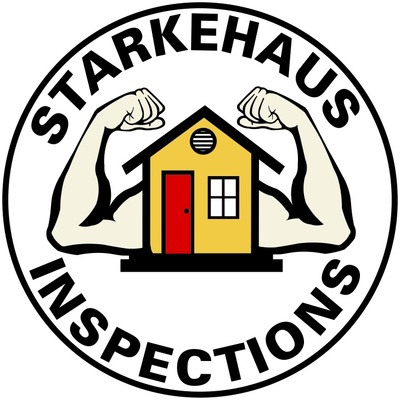 Company Name
Starkehaus Inspections
Contact Name
Chris Starke
Phone
(805) 464-9667
Country
United States
Website
https://starkehausinspections.net/