Jackson, NJ – Brach Eichler Injury Lawyers is a trusted legal firm that provides professional legal representation to individuals seeking compensation for personal injury caused by the negligence of others. Acting as a liaison between clients and the legal system or insurance companies, the law firm ensures its clients' interests are protected throughout the legal process.
With a focus on personalized service, the Jackson-based law firm handles cases involving slip and falls, auto, bike, and motorcycle accidents, dog bites, wrongful death, workers' compensation, defective products, and elevator and escalator accidents. Rather than relying on a one-size-fits-all approach, the firm tailors its legal strategies to meet the unique needs of each client.
In addition to providing legal defense to clients in personal injury lawsuits, Brach Eichler Injury Lawyers also assists individuals who have sustained injuries while in transit. These injuries may range from minor fractures and sudden slips or falls to major injuries such as brain injury, internal injuries, lost limbs or sight, and paralysis. The firm can help clients follow up on their case if their injuries become permanent or if the issue escalates beyond their expectations.
Brach Eichler Injury Lawyers highlights their success in securing compensation for clients by showcasing their "Results" section on their website. This section provides an overview of past personal injury cases the firm has won and the compensation their clients received.* This information can give potential clients an idea of the firm's ability to meet their legal needs and obtain favorable outcomes in personal injury cases. The firm believes in transparency and uses this platform to show its track record of success in helping clients get the compensation they deserve.
A satisfied client had this to say about their services, 
"My case was not a simple case, but Ed Capozzi and his team took it head on. All their knowledge and fast response to any questions I had throughout the case made it easier on me. I can't forget about Mr. Capozzi's wonderful paralegal. Ella Twardowski was a pleasure to talk to and work with. Everybody was kind and thoughtful. This team of attorneys never made me feel like I was just another case. They make you feel like friends. They won't let you down! You guys rock!" – Matt W.* (Results may vary depending on your particular facts and legal circumstances)
The Jackson personal injury attorney is committed to ensuring that clients receive the attention and care they deserve. The firm's legal team develops a comprehensive legal strategy for each case, taking into account all of the relevant details and factors to give the opportunity for the best possible outcome. Each client is assigned a dedicated attorney who will work directly with them, providing frequent updates and answering any questions they may have.
Contact the personal injury attorneys at (732) 392-7272. Visit the law firm's website for more information on their professional legal representation services. Brach Eichler Injury Lawyers is located at 2200 W County Line Rd Suite 1, Jackson, NJ, 08527, US.
*Attorney advertising. Results may vary
Media Contact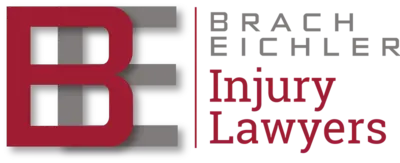 Company Name
Brach Eichler Injury Lawyers
Contact Name
Edward P. Capozzi
Phone
(732) 392-7272
Address
2200 W County Line Rd Suite 1
City
Jackson
State
NJ
Postal Code
08527
Country
United States
Website
https://www.njlawresults.com/ocean-county/