Nobles Health Care Product Solutions provides healthcare professionals and patients with high-quality, fashionable, and functional apparel to meet the demands of the modern healthcare environment. 
Nobles Health Care Product Solutions, a healthcare apparel company, is pleased to offer free shipping on orders over $50. This move is part of the company's commitment to providing exceptional customer service backed by its extensive selection of high-quality healthcare apparel designed with the needs of healthcare professionals and patients in mind. The products are available for individual, group, and bulk orders, in a variety of styles and sizes to suit any budget or body type.
Nobles Health Care Product Solutions identified a need in the healthcare industry for affordable and durable products that meet all national and international standards. To this end, the company created a collection of bed pads, bibs, isolation gowns, hospital gowns, lab coats, and socks, with superior-quality fabrics, designs, and features. All items are made from premium materials and meet the highest standards of quality.
The company's apparel is used by healthcare professionals nationwide, including doctors, vets, nurses, dentists, and other medical professionals. Their innovative features and superior comfort and protection make them the ideal choice for healthcare professionals who want to provide quality care while staying safe and comfortable. They are available at competitive prices, so clients can enjoy excellent value for their money. 
What sets Nobles Health Care Product Solutions apart is its team of experienced designers and product developers who recognize the need for high-quality healthcare apparel that meets the demands of the modern healthcare environment. These professionals bring their expertise in healthcare and fashion to the table to create products that are both functional and stylish. Each product is designed with the latest technology and precision. They also design their products to be durable and long-lasting, ensuring that clients get the most out of their investment.
In addition to its impressive selection of healthcare apparel, Nobles Health Care Product Solutions has always been dedicated to providing exceptional customer service to its clients. The company has a dedicated customer service team that is always available to respond promptly to customer inquiries, provide product information, and ensure that orders are delivered on time. Its website provides a secure and easy-to-navigate shopping experience, so clients can browse and make purchases quickly and conveniently. 
With the healthcare industry constantly evolving and growing, this company understands how important it is for medical professionals and patients to look their best without sacrificing practicality or comfortability. Its healthcare apparel ensures that everyone from nurses to doctors stays professional while being able to take on whatever challenge comes their way. Clients can experience the comfort and convenience of its products by taking advantage of its free shipping offer on orders over $50. They can shop with ease, knowing that the company offers a hassle-free 30-day no-cost returns policy.
Nobles Health Care Product Solutions is located at 1152 E 13th St, Brooklyn, NY, 11230, US. To schedule a consultation, contact their team at 917-757-6350. To find out more about Nobles Health Care Product Solutions, visit the company's website.
Media Contact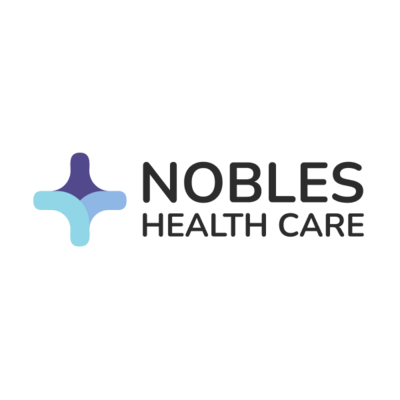 Company Name
Nobles Health Care Product Solutions
Contact Name
Moshe Noble
Phone
917-757-6350
Address
1152 E 13th St
City
Brooklyn
State
NY
Postal Code
11230
Country
United States
Website
https://nobleshealthcare.com/