August 24, 2020
—
One of the massive fires burning in the Bay Area has become the third largest fire in California's history.
The SCU Lightning Complex Fire burning in Santa Clara, Alameda, Contra Costa, San Joaquin, Stanislaus, Merced and San Benito counties, has joined the LNU Lightning Complex Fire on the top three biggest fires in the state, according to Cal Fire.
The SCU Complex Fire consists of at least 20 different fires burning in seven counties. In total, the fire has scorched 347,196 acres and is 10% contained. Seventeen structures have been destroyed, and about 20,065 are threatened by the flames.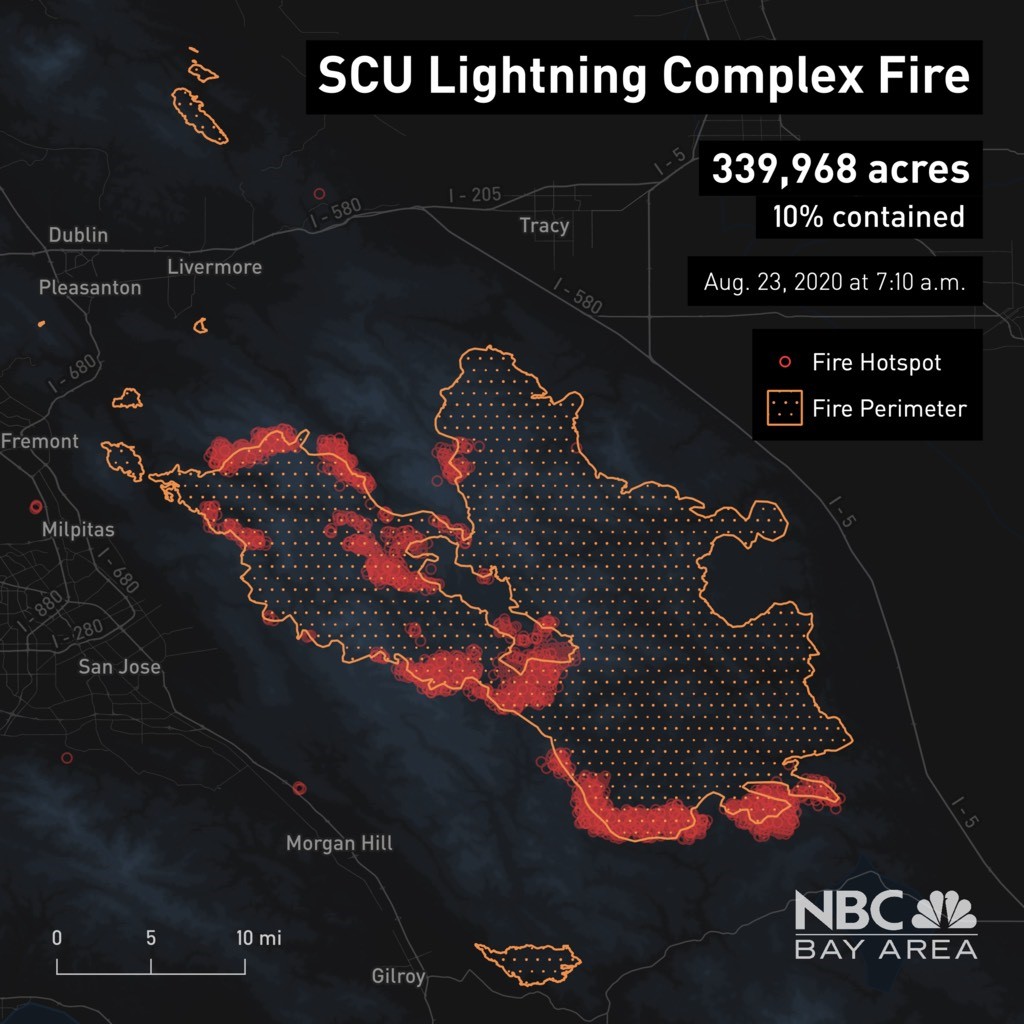 The LNU Complex Fire is the second-largest fire recorded in California's history.
###