Raleigh, NC – McKeeman Communications, a full service restaurant marketing and PR firm with offices in Raleigh and Charlotte, North Carolina, and Nashville, Tennessee, announces its 28-year anniversary. The firm marks the occasion by strengthening its service menu and highlighting its handpicked team of PR experts.
McKeeman Communications was founded nearly three decades ago by industry expert Kim McKeemen. The agency goes much further than traditional PR firms that offer restaurant marketing. McKeeman founded her company on the belief that no two clients were the same and deserved more than just a cookie-cutter public relations experience.
In 2023, McKeeman Communications celebrates 28 years as the firm of choice for restaurants throughout Nashville, TN, and Raleigh and Charlotte, NC. McKeeman Communications continues to offer and expand on its line of client-facing services, which include:
Communication audits. McKeeman Communications experts identify a business's current internal and external communication channels to help identify gaps, improve brand awareness, and increase brand value.
Story mining. Many business owners find the process of telling their story overwhelming. This is especially true in restaurant marketing, where owners may feel like there's not much of a story to tell. McKeeman Communications can unearth a business's story to best reach the audiences that want to hear it.
Social media management. Understanding that the world of social media moves quickly and changes often, McKeeman Communications' team of social media strategists continually monitor client platforms and look for new ways to educate and enhance the relationship between customer and their clients.
Influencer relations. Influencers can help those looking to boost their restaurant marketing strategy. Even microinfluencers – these are local people that may have a small but dedicated following – can bring value. McKeeman Communications researches these and looks for the best possible partnerships.
Monitoring and reporting. McKeeman Communications understands that getting covered is only half the battle of a business's PR plan. The team looks beyond media reach to see how news coverage may be leveraged to boost brand credibility and reputation.
Performance evaluating and reporting. By keeping an eye on the trends that make sense for each client, McKeeman Communications keeps track of success and opportunities to help customers identify and reach new goals.
Content strategy and development. McKeeman Communications acts as a thought partner for its clients to create a content strategy that best appeals to their client base. All content is planned at least one month in advance to ensure a comprehensive, accurate, and diverse content calendar that conveys and converts.
McKeeman Communications is proud to be more than just a business but a family, too. The company is made up of more than a dozen industry leaders, including founder Kim McKeeman, who, despite her experience in the industry, believes that each day is a learning opportunity and a chance to do the impossible; Vice President Caroline Schmid, a Raleigh, NC, local who graduated summa cum laude from Peace College with a degree in mass communication; and Senior Account Executive Victoria O'Neill, an outside-of-the-box thinker that's been with McKeeman Communications since 2018.
The team at McKeeman Communications is excited to share the sampling of services and highlight a few of its valued team members. As the company continues to move toward the 30-year mark, leadership plans to continue adding services and experts when and where they are needed and looks forward to what 2023 and beyond have to offer.
McKeeman Communications is one of the leading restaurant PR firms in North Carolina and Tennessee. For more information, visit the company online and fill out a contact form to reach a live person within one business day.
Media Contact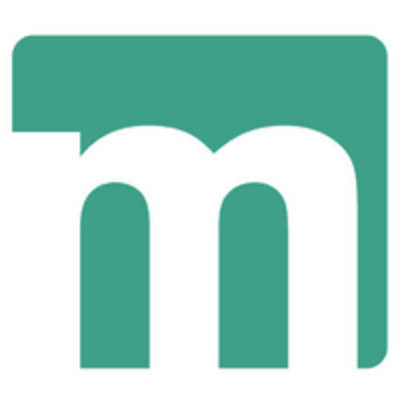 Company Name
McKeeman Communications
Contact Name
Kim McKeeman
Phone
(800) 806-0977
Address
618 W Jones St, Suite 102
City
Raleigh
State
NC
Postal Code
27603
Country
United States
Website
https://mckeemancommunications.com/