Phoenix, AZ – Most people experience anxiety at some point in their lives. Perhaps before a big event or during an emotionally trying time, such as a divorce. However, others suffer from anxiety disorders every day. Complete Ketamine Solutions now offers ketamine therapy in Phoenix. This treatment, which utilizes a dissociative anesthetic with known medical benefits, can help, and it is an affordable and safe solution for those who suffer from anxiety each day.
Complete Ketamine Solutions, a ketamine clinic in Phoenix, AZ, explains that ketamine is no longer only associated with partygoers. The drug has many benefits for people suffering from debilitating anxiety disorders.
According to representatives from Complete Ketamine Solutions, ketamine therapy is a fast-acting treatment option that works for many people who are treatment resistant to other forms of therapy. It works by targeting certain synaptic receptors to rebuild the brain at a cellular level, which may change the way the brain responds to traumatic event memories.
At the ketamine clinic in Phoenix, ketamine is used to help people with a variety of disorders, including:
Panic disorder. Panic disorder involves chronic panic attacks that leave an individual with an unshakable feeling of doom, an accelerated heart rate, and excessive sweating.
Social anxiety disorder. People with social anxiety disorder have an irrational fear of being rejected in a social setting and being judged by their peers.
General anxiety disorder. General anxiety disorder is typified by fixating on multiple stressful matters all at once. For example, someone with a generalized anxiety disorder may constantly worry about their health, the safety of their family, and the state of their finances.
PTSD. Ketamine therapy can help treat PTSD, or posttraumatic stress disorder. While usually thought of as a condition affecting only combat veterans, PTSD can affect people that have been in a long-term abusive relationship or experienced a single traumatic event, such as witnessing an accident or death.
Phobias. There are many different types of phobias, but they all fall under the umbrella of anxiety disorders. Phobias are fears directed at a specific object or situation, such as spiders or heights.
The ketamine infusion center says that IV ketamine is a safe and effective treatment for anxiety. Although the drug, which was once used as a battlefield anesthetic, was once common among "ravers," within the last decade or so, science has found that low doses offer noticeable psychiatric benefits.
Ketamine infusion therapy is administered in a safe and secure clinical environment. Many people report feelings of euphoria or being disassociated with their body and the pain attached to it. An infusion session may last for approximately one hour, but most patients reap the benefits for days to months after.
Complete Ketamine Solutions is happy to answer questions for people in the Phoenix area looking for an alternative to traditional anxiety therapies. In addition to being used as a stand-alone treatment, the clinic also offers ketamine therapy in conjunction with talk therapy, which can help those with severe anxiety disorders recover even faster.
Complete Ketamine Solutions of Phoenix is happy to offer affordable ketamine therapy. The company, which currently has 4.9 stars on Google, has completed more than 6000 infusions to date. It's important to remember that not everyone responds to ketamine therapy. The company reports an 80% efficacy rate and is proud of its track record of helping people through their healing journey one infusion at a time.
Media Contact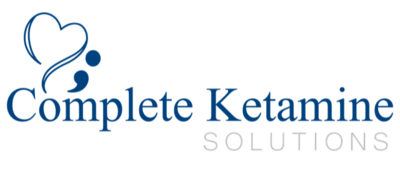 Company Name
Complete Ketamine Solutions of Phoenix
Contact Name
Clint Fletcher
Phone
(602) 952-6037
Address
2345 E Thomas Rd #385
City
Phoenix
State
AZ
Postal Code
85016
Country
United States
Website
https://www.completeketaminesolutions.com/phoenix-arizona-ketamine-infusion-therapy/