Property owners can now leverage the increasing popularity of e-cigarettes and generate passive income by installing vape vending machines.
Vape Vending Machines provides affordable solutions allowing guests or commercial property workers to access trendy vape products conveniently. The company has cemented itself as a dependable provider of vending machines with its commitment to providing exceptional services and customer satisfaction.
Vape Vending Machines offers a wide range of products, including brand-new Digital Wall Mount Machines and slightly used Digital Wall Mount Machines. The company is committed to handling the Vape Machines' back-end management system, so machine owners can focus on their business. There is also a lifetime guarantee on parts in all machines sold.
A full range of accessories is available to ensure the vending machine looks and functions well. From custom wraps to stands, Vape Vending Machines is a one-stop shop to help property owners boost their cash flow.
"Vape Vending Machines offers a reliable solution for business owners who don't want to be left behind on the trend of e-cigarettes. Our products are designed to maximize convenience for customers." Said the company representative.
The Digital Wall Mount Machine is ideal for business owners who want to ensure their customers get fast fulfillment. The machine has a secure locking system to protect against theft and illuminated displays, making it easy to operate in dark environments. For business owners who want to maximize their space while providing convenient service, the Digital Wall Mount Machine is the perfect solution.
Vape Vending Machines offers slightly used Digital Wall Mount Machines for business owners looking for a pocket-friendlier option. This machine is designed to offer the same convenience as the new model so business owners can still enjoy features such as remote access, inventory tracking, and theft protection.
Besides the machines, Vape Vending Machines offers a full range of accessories to help business owners customize their stores. From wraps that are customized to match the property owner's branding to stands to hold and display the machines, they have it all.
Since vape vending machines are still gaining traction, it's not surprising that many businesses may still be on the fence. Vape Vending Machines is ready to help them make the switch by providing consultation and support from their knowledgeable team of experts. In addition, the company's customer-centric approach ensures they carry vape brands such as HQD, Elfar, and Fume, known for their quality. Besides, the company also ensures that its range of vape systems accommodates the needs of all customers, from flavors, strengths, sizes, pricing, and more.
Individuals can visit the company's website to learn more about its products.
Media Contact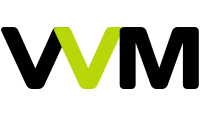 Company Name
Vape Vending Machines
Contact Name
Andrew
Country
United States
Website
https://vapevendingmachine.net/