The importance of cold storage has grown over the years as people have become more interested in food subscription boxes and e-commerce orders. Fripp Warehousing has kept up with this trend by providing clean, secure, and well-maintained facilities. 
As the consumer market continues to grow, the demand for high levels of storage and protection has also increased. Fripp Warehousing has set itself apart as a company with Exceptional Service and Storage Solutions. A family-owned business since 1996, the company has set customer focus as a keystone to success and has built a reputation of integrity and community involvement. Fripp Warehousing offers full-service storage for commercial clients. The company provides solutions for cold storage, dry storage, freezer storage, and on-site office space.
Fripp Warehousing's customer-centric approach has ensured that its clients offering frozen food/drink subscription-based models have the freezer storage space and resources they need to succeed. With e-commerce becoming a more significant part of how people shop, Fripp Warehousing has also become adept at storing and preparing orders for such shipments. The company's clean and secure facilities are the perfect solution for those who want to keep their products safely and efficiently.
"Is your e-commerce store struggling with seasonal peaks? Fripp Warehousing can help take the pressure off. We offer exceptional service and storage solutions to keep your products safe and sound. With our 10,000 sq. ft. shared freezer space, rest assured that your perishable items will be stored at the correct temperature and protected around the clock." Said the company representative.
With a 10,000 sq. ft. shared freezer space, Fripp Warehousing is able to offer its clients the storage they need for their perishable items. The space is temperature-controlled and monitored 24/7, ensuring that products are always stored at the correct temperature. The freezer is also equipped with an alarm system that alerts staff to any changes in temperature, ensuring that products are always protected. From frozen food/drink subscription boxes to medical supplies, Fripp Warehousing has the perfect solution for each client's storage needs.
Almost all businesses need some form of storage, whether it's for inventory, equipment, or files. Fripp Warehousing offers dry storage solutions that are clean, secure, and accessible. The company's facilities are perfect for storing products that do not require refrigeration. Starting with its 60,000 sq. ft. of dry storage space, Fripp Warehousing can accommodate businesses of all sizes. The company's various storage resources include 10 loading bays, hydraulic dock levelers, and  24/7 client access. Whether a business needs short or long-term storage, Fripp Warehousing has a solution.
Clients who want to visit Fripp Warehousing can find it at 1005 Ethel St., Kelowna, British Columbia, V1Y 2W3, CA. Clients can also contact the cold storage company at 250-860-2511 or visit the company's website for more information.
Media Contact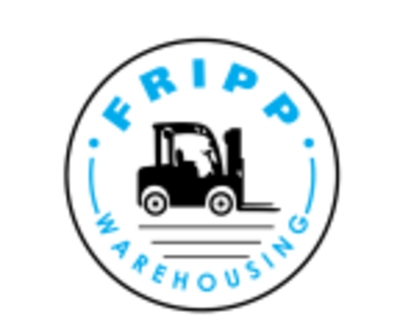 Company Name
Fripp Warehousing
Contact Name
Claire Fripp
Phone
250-860-2511
Address
1005 Ethel St.
City
Kelowna
State
British Columbia
Postal Code
V1Y 2W3
Country
Canada
Website
https://www.frippwarehousing.com/