Conklin Used Cars offers prospective vehicle owners a seamless car buying experience. They also provide professional car service and sell genuine OEM auto parts.
Conklin Used Cars offers a hassle-free car buying experience by providing a one-stop shop for buyers, sellers, and service needs. Their dealership ensures that customers can find a car that meets their specific requirements while also providing convenient services such as financing and maintenance services. As part of the Conklin Automotive Group, which operates three distinguished dealerships in the US, Conklin Used Cars offers different makes of vehicles, including Chevrolet, Toyota, and Honda, ensuring that customers have a wide range of options to choose from. 
Conklin Used Cars offers a wide range of new vehicles at competitive prices, with prices ranging from $20,135 to $95,580. Customers can sort vehicles based on availability, year, model, make, transmission, mileage, and other parameters to find the car that best meets their needs. The latest inventory features high-end models such as the 2023 Nissan Versa S CVT at $20,135, the 2024 Chevrolet Trax LY at $24,925, the 2024 Chevrolet Trax 2RS at $25,430, and the 2023 Honda HR-V 2WD LX at $25,095. These vehicles come with a range of features, including auto climate control, keyless entry, forward collision warning, android auto, and more. Customers can expect exceptional value and quality when purchasing a new vehicle from Conklin Used Cars.
The dealership's list of pre-owned vehicles includes the 2019 Lincoln Nautilus Reserve AWD selling at $32,000; the 2021 Ford Edge SEL AWD selling at $31,450; and the 2022 Toyota Highlander XLE AWD selling at $42,998. The dealership has financing experts who work with different types of buyers, including those interested in cars, SUVs, and trucks. To access their available financing options, clients are first asked to fill out and submit a secure financing application. 
At Conklin Used Cars, car owners in need of body repair can trust that their vehicle will be back on the road in no time. The dealership works closely with clients' insurance companies to ensure a seamless repair process. They have a dedicated body repair shop staffed with experienced technicians who use state-of-the-art equipment to provide reliable repair and maintenance services.
Additionally, the dealership maintains a stockpile of high-quality tires, genuine OEM parts, and accessories. The knowledgeable staff is available to help customers find the parts they need quickly and provide answers to any questions they may have. For an enhanced experience, the team can order the parts and accessories that are unavailable on behalf of the clients. For more information, clients can connect with Conklin Used Cars on social media or via their website.
Prospective clients can get in touch with the team at 877-882-3315. Conklin Used Cars' locations are 1400 E 11th Ave, Hutchinson, KS 67501; 1500 E 3rd St, Newton, KS 67114; and 2700 S 9th St, Salina, KS 67401, US. 
Media Contact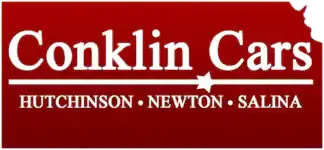 Company Name
Conklin Used Cars
Contact Name
Sam Conklin
Phone
877-882-3315
Address
1400 E 11th Ave, Hutchinson, KS 67501, 1500 E 3rd St, Newton, KS 67114, 2700 S 9th St, Salina, KS 67401
Country
United States
Website
https://conklincars.com/