Tarzana, CA – Cute Smile Dental offers Tarzana, CA residents with quality dental care. To achieve this, the dental practice uses state-of-the-art equipment in its day-to-day operations and verified dental techniques. These also help the professional team in providing comprehensive dental care.
The dental care clinic's representative noted that using the latest equipment and techniques improves the service experience. Another way that the management empowers and values the patient is by welcoming clients with warm smiles. They have also made the environment conducive and comfortable for each patient. A certified dental practitioner runs Cute Smile Dental and is backed by an experienced team. Their accreditation offers clients peace of mind knowing that their dental health is in safe hands.
"Here at Cute Smile Dental, we treat everyone as family. For over fifteen years, we have been providing the Tarzana, CA area with top quality customer care using nothing but the best dental technology and treatment options at affordable prices." The dental clinic representative added.
Some of the services offered by the Tarzana dentists include general dentistry, such as dental examinations. This procedure consists of a thorough assessment of the teeth and gums to identify dental problems like oral cancer, tooth decay, cavities, jawbone loss, tumors, and gum disease. The clinic's dental cleaning service includes polishing, fluoride treatment, gum disease evaluation, and examination of existing restorations. Another dentistry service offered is preventive care which includes treatments preventing the risks of oral conditions. The preventive measures include oral hygiene education, nutritional counselling, x-rays, sealants, and more.
Regular dental care visits and proper dental care reverse gingivitis, which is an early stage of periodontal disease. The dental clinic reduces patients' risk of losing their teeth by administering periodontics procedures. The Tarzana dentists offer root canal treatments on decaying or fractured teeth, inhibiting further painful infection.
Cute Smile Dental enhances patients' smiles by offering cosmetic dentistry. This procedure addresses gaps and spaces between teeth, discolored, yellow, or stained teeth, misaligned or uneven teeth, missing teeth, worn and misshapen teeth, and teeth that appear too long, short or pointed. They also offer bridging procedures to replace missing teeth, thus preventing gum diseases and reducing long-term costs.
In addition, the Tarzana dentist is a verified Vivos® System provider. This non-surgical treatment restores normal breathing of patients with sleep apnea, which, when neglected, leads to other illnesses and conditions, such as anxiety, hypertension, obesity, and depression. Other dental services offered include emergency dental care that addresses chipped and broken teeth, toothaches, and knocked-out teeth.
Schedule an appointment by calling the dental team at (818) 776 1236. Cute Smile Dental is located at 18740 Ventura Blvd., Ste 108, Tarzana, CA, 91356, US. Visit the dental clinic's website to learn more about the services offered.
Media Contact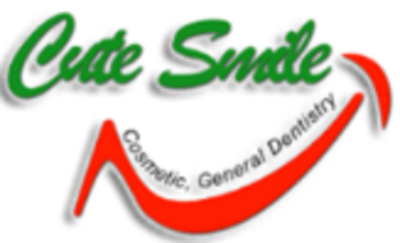 Company Name
Cute Smile Dental
Contact Name
Dr. Argina Kudaverdian
Phone
(818) 776 1236
Address
18740 Ventura Blvd., Ste 108
City
Tarzana
State
CA
Postal Code
91356
Country
United States
Website
https://cutesmiledental.net/