Orem, UT: With decades of experience in the roofing industry, MTM Roofing stands out for maintaining the highest quality standards. The company provides residential and commercial roofing services and can work with different types of materials, including flat roofing, metal roofing, asphalt shingle roofing, and more. MTM Roofing offers its clients competitive pricing and financing options to ensure they access top services without breaking the bank.
For each roofing option considered before installation, the experts provide recommendations based on the pros and cons of each type to help clients make informed decisions. The team can recommend metal roofs for commercial and industrial buildings as they are durable, long-lasting, and can be customized to match the aesthetic of the building. They can also recommend flat roofs, which can be customized to accommodate green roofs, solar panels, or other specialized roofing solutions. 
The  Orem roofing company can recommend asphalt shingles for residential buildings due to their affordability, durability, and easy installation. Asphalt shingles are available in various colors, styles, and designs, making them versatile and customizable. They can also use slate roofs, one of the most durable and long-lasting roofing materials available. They are fire-resistant, low-maintenance, and provide an elegant, natural look that can increase the value of a home.
A roofing installation typically requires 1 to 2 business days, although the timelines may be influenced by weather and the complexity of the project. The team is diligent in monitoring weather patterns during project scheduling, minimizing potential disruptions, and ensuring a smooth and efficient operation.
Besides installations, MTM Roofing also provides maintenance services, including gutter and downspout cleaning and applying protective roofing coating. With each service, the team begins by conducting a thorough inspection to identify any potential or existing problems. The technicians can recommend and provide effective solutions for roofing issues, such as trees and branches that overhang or touch the roof, which can cause damage to the shingles, gutters, and other roofing components. They can also repair issues such as clogged gutters, ponding water accumulated on the roof due to improper drainage, hail and wind damage, roof leaks, UV damage, and more. The company offers 24/7 customer support and complementary final roofing inspection.
MTM Roofing offers clients multiple payment options, including checks, debit cards, money orders, and secure bank transfers. The Orem roofing contractor takes great pride in their reputation as a veteran-owned company that is highly responsive to its customers' needs. They have become a preferred contractor in the area and are delighted to offer extended labor and material warranties. Their expertise in roofing is further enhanced by the presence of an insurance specialist who is dedicated to assisting homeowners in navigating the often-complicated insurance claim process.
The roofing experts at MTM Roofing can be reached at 801-804-1038. Their office is located at 1499 W 105 N, Orem, UT, 84057, US.
Media Contact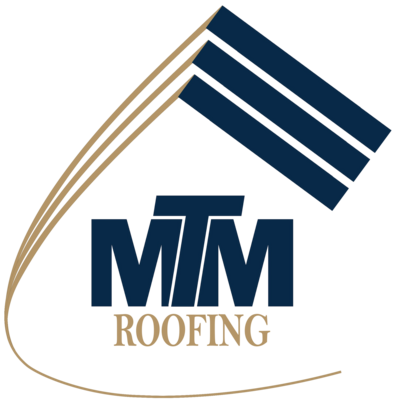 Company Name
MTM Roofing
Phone
801-804-1038
Address
1499 W 105 N
City
Orem
State
UT
Postal Code
84057
Country
United States
Website
https://mtmroofing.com/utah/home/