Omaha, Nebraska – The pride of every property owner is to have an outdoor area that reflects their style and taste. Millard Sprinkler has been helping families and businesses achieve this goal by providing reliable irrigation services. The company is celebrating 28 years of exceptional service to clients, a commitment the team is keen on upholding.
Millard Sprinkler is a family-owned business that provides commercial and residential irrigation solutions for clients throughout the Omaha Metropolitan Area. The contractor has developed a reputation as one of Omaha's premiere irrigation contractors, and the 30,000 customers they have served over the years are a testament to this.
The company offers various services, including installation, tune-ups, repair, renovations, and winterization of irrigation systems. Millard Sprinkler is proud to be an accredited Greater Chamber of Commerce member. In addition, the irrigation company has been rated A+ by the Better Business Bureau, and Omaha Magazine has also recognized it as a top-performing irrigation company.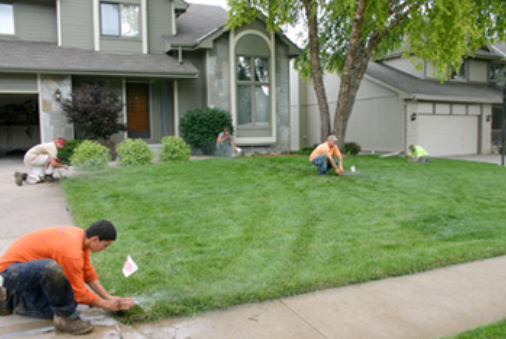 "These last 28 years have been an incredible journey. We have seen firsthand how once dull and boring landscapes can be transformed into outdoor areas filled with vibrant colors and lush greenery," said the company representative.
The variation of landscapes in different properties makes planning and designing customized irrigation systems necessary. Fortunately, Millard Sprinkler's experienced technicians are trained to install systems that meet all local building codes while adhering to their client's needs. The sprinkler installation company's design and installation process factor in the property's dimensions, existing trees, landscaping, and soil type to ensure an optimal irrigation system for each property.
When property owners upgrade their landscape, they must also upgrade their irrigation system to ensure the new additions receive enough water. Millard Sprinkler provides renovation services, including customizing the existing sprinklers to fit the new landscape design. In addition, this service can include installing new drip tubes for newly planted flowers, trees, and shrubs.
To maintain the lush green appearance of their lawns year-round, property owners must consistently inspect and upkeep their irrigation systems. This not only helps to prevent expensive repairs but also safeguards the landscape from harm caused by over or under-watering. Millard Sprinkler offers comprehensive maintenance solutions, including sprinkler repair, fixing control unit malfunctions, and clearing clogged nozzles, setting them apart as a top-quality provider.
The celebrations marking Millard Sprinkler's 28th anniversary are a testament to the company's continued dedication to providing exceptional outdoor space enhancement services to clients. Even as they celebrate this milestone, the team remains committed to upholding its reputation as one of Omaha's premiere irrigation contractors by delivering reliable and high-quality irrigation solutions to its clients. With their continued commitment to exceptional service, it's no doubt that Millard Sprinkler will continue to be the go-to contractor for families and businesses seeking to enhance their outdoor spaces for many years to come.
For more details about their services, visit Millard Sprinkler's website. Prospective clients can get in touch with a representative by calling 402-894-1199. The irrigation contractor is located at 13235 Chandler Rd #C, Omaha, Nebraska, 68138, US.
Media Contact
Company Name
Millard Sprinkler
Contact Name
Todd Rannals
Phone
402-894-1199
Address
13235 Chandler Rd #C
City
Omaha
State
Nebraska
Postal Code
68138
Country
United States
Website
https://millardsprinkler.com/