Indianapolis, IN – Several reasons can make one want or need a quick home sale. Whether it be an urgent move, financial hardships, foreclosure, probate, divorce, or just the need to sell, Ben Buys Indy Houses is there to help. Ben and Kortney Grise, real estate investors and owners of Ben Buys Indy Houses, have built a team of professionals dedicated to helping homeowners sell their homes fast for cash.
The We Buy Houses Indianapolis team offers a unique and hassle-free way of quickly buying and selling houses. Their extensive experience in the real estate business and their ethical and responsible approach make selling a house easier than ever. The company has a strict no-pressure policy and will often make a competitive all-cash offer within 24 hours. From buying homes as-is to covering all repairs, clients are assured that their best interests are always considered.
"Due to our unreconcilable differences, my wife and I needed a quick sale on our house. Ben Ben Buys Indy Houses gave us a competitive cash offer in just 24 hours, allowing us to move on with our lives without hassle and stress."Said a former client.
The Ben Buys Indy Houses team consists of Ben and Kortney Grise as the owners of the company. Besides Ben and Kortney, the team includes a project manager, customer care manager, operations assistant, directors of house buying, customer care representative, and junior dispositions manager.
As the company's operations manager, Ben Grise's job is to ensure the company's operations run smoothly. Ben oversees the entire process, from ensuring that transactions are handled properly to ensuring all regulations and laws are followed.
Kortney Grise oversees the company's marketing efforts and administrative tasks. With a bachelor's degree in Graphic Arts Management, Kortney has the skills to help promote and grow the business. In addition, doubling up as an administrative assistant means that Kortney is also responsible for the daily administrative responsibilities of the company.
The process of buying a house starts with discussing with the homeowner to find out their unique selling needs. This is where Travis Carpenter comes in as the project manager. Travis will compare and review all offers and analyze the property's condition before presenting homeowners with offers.
At Ben Buys Indy Houses, the director of house buying is played by four people: Isaiah Alfs, Craig Moore, Charlie Kinnett, and Chris Imel. Their duties include inspecting properties and evaluating sales data, thus giving them enough information to discuss with each customer the value of their homes and tailor a cash offer package that best fits their needs.
Ben Buys Indy Houses is located at 1075 Broad Ripple Ave #231, Indianapolis, IN, 46220, United States. Clients can contact them at 317-455-6768 or visit their website to learn more about Ben Buys Indy Houses Indianapolis, IN.
Media Contact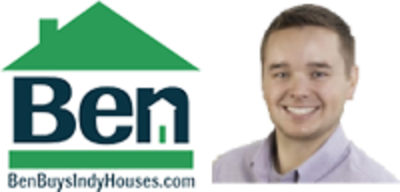 Company Name
Ben Buys Indy Houses
Contact Name
Ben Grise
Phone
+1 317-455-6768
Address
1075 Broad Ripple Ave #231
City
Indianapolis
State
IN
Postal Code
46220
Country
United States
Website
https://benbuysindyhouses.com/